Are you looking for a stylish and affordable way to drink your coffee or tea? Check out our selection of bamboo fiber mugs! Made from natural bamboo fiber, these cups are durable, biodegradable, eco-friendly, and stylish. Plus, they're available at a fraction of the cost of similar ceramic or glass cups. So why not buy some today and start enjoying your favorite drinks in style?
These mugs are made of 100% eco bamboo fiber and are perfect for anyone on a budget. There is a great alternative to traditional plastic or paper cups. Plus, they come in a variety of fun and trendy designs that will make you the envy of your friends. So you can drink in style! If you want discount prices, try these bamboo fiber mugs wholesale.
The Many Benefits of Bamboo Fiber Mug
Will you want to use an eco-friendly, biodegradable, and durable alternative to your everyday coffee mug, look no further than bamboo fiber cups! Bamboo is one of the most sustainable resources on the planet, and bamboo fiber cups are quickly becoming a popular choice for coffee drinkers and environmentalists alike. Here are just a few of the many benefits of using bamboo fiber cups.
Bamboo is a Highly Sustainable Resource
One of the best things about bamboo is that it's an incredibly sustainable resource. Unlike trees, which can take decades to grow back after being harvested, bamboo grows incredibly quickly – some species can grow up to four feet in just 24 hours! Bamboo is also naturally pest-resistant and requires very little water or fertilizer to thrive. As a result, it's much easier on the environment than traditional tree-based paper products.
Bamboo Fiber Cup is Durable and Long-Lasting
Another great thing about eco bamboo fiber coffee cup is that they're extremely durable and long-lasting. Unlike ceramic or glass cup, which can break easily, bamboo fiber coffee cup is made to withstand years of use. And because they're made from natural materials, they won't retain flavors or odors like plastic or metal materials can.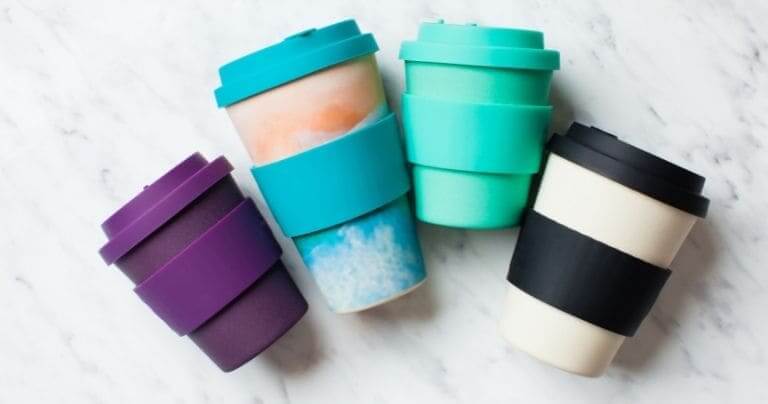 Bamboo Fiber Cups are Eco-Friendly and Safe to Use
Because bamboo is such a sustainable resource, bamboo coffee cup is completely eco-friendly and safe to use. Unlike plastic or Styrofoam cup, which can release harmful chemicals into your food and drinks, bamboo fiber coffee cup is completely safe to use. And because they're biodegradable, they won't add to the growing problem of plastic pollution!
How to Save Money on Bamboo Fiber Mugs
Bamboo fiber cups are all the rage these days. They're eco-friendly, sturdy, and stylish. Plus, they help you save money in the long run because you don't have to keep buying disposable coffee cup. However, if you're not careful, those bamboo fiber coffee cups can start to add up. Here are a few tips on how to save money on bamboo coffee cups. 
Purchase in bulk
When it comes to bamboo fiber coffee cup, you do get what you pay for. The more products you purchase at one time, the cheaper they will be per cup. If you know you're going to be using a lot of bamboo fiber products, it's worth it to invest in a bulk purchase upfront. You can check bulk discounts at many online retailers.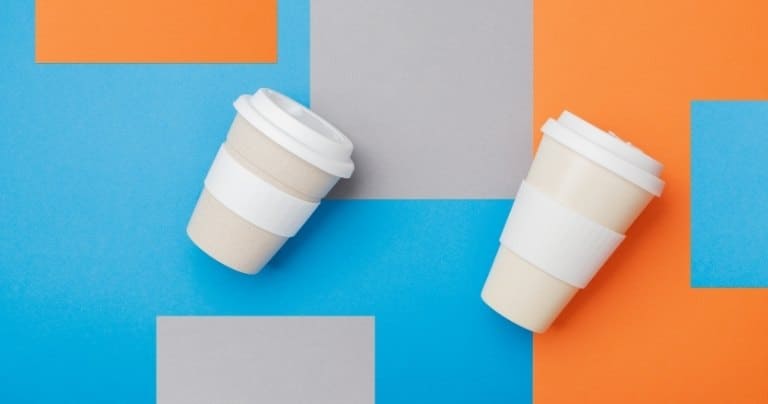 Look for wholesale options
If you're looking for even bigger savings, find wholesale options. Many companies that sell bamboo coffee cups also sell them in bulk at wholesale prices. This is a great eco-friendly option if you're looking to stock up or if you need a large quantity for an event or promotion. 
Or if you want to search for a reliable supplier for your customization needs, you can go through search engines such as Google, Bing, Yahoo, etc. Hui He is a factory that can provide one-stop customization services.
Compare prices online.
These days, there's no need to pay full price for anything. When it comes to bamboo fiber travel mug, there's a lot of competition out there so make sure to shop around and compare prices before making your purchase. There are many great deals to be found online if you take the time to look for them.
The Different Types of Bamboo Fiber Mugs Available
If you're in the market for a new mug, you may be considering bamboo fiber cup as an eco-friendly option. But did you know that there are different types of bamboo fiber coffee cups available? Some of them come with silicone lid, some with bamboo lid, and some with stainless steel body and lid.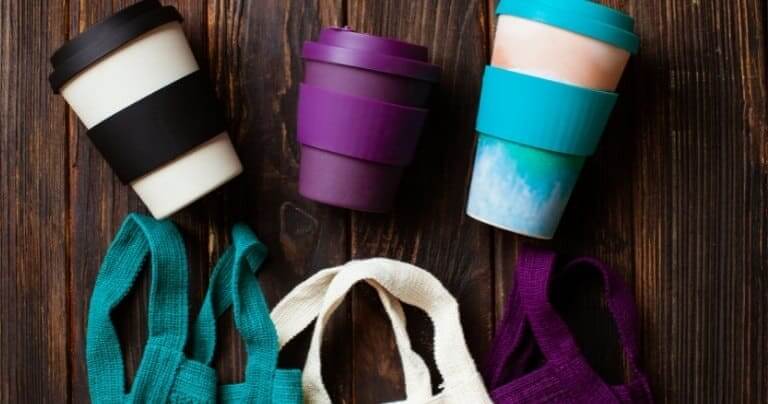 Bamboo Fiber Cup with Silicone Lid
The first type of bamboo fiber cup that we will be looking at is the one with a silicone lid. This type of mug is made out of bamboo fiber and it comes with a silicone lid. The silicone cover helps to keep your drink hot or cold for a longer period. It also prevents your drink from spilling out of the mug.
Bamboo Fiber Cup with Bamboo Lid
The bamboo fiber cup comes with a bamboo cover instead of a silicone cover. It's 100% eco-friendly, support hot or cold water.
Bamboo Fiber Cup with Stainless Steel Body and Lid
The third and final type of bamboo fiber cup that we will be looking at is the one with a stainless steel body, which helps to keep your drink hot or cold for a longer period of time. It also helps to prevent your drink from spilling out of the mug.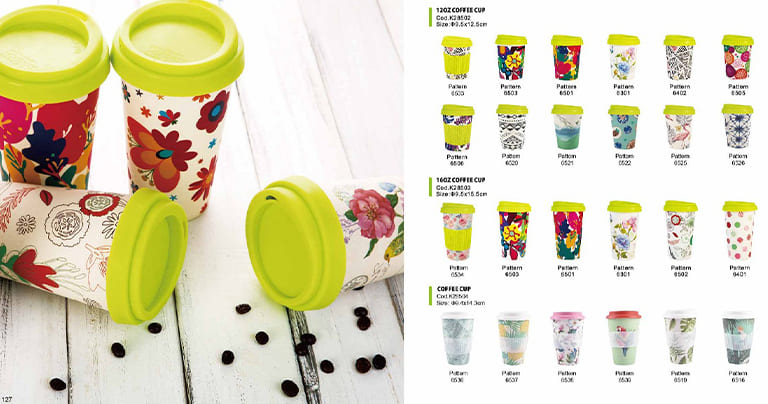 The Best Places to Find Deals on Bamboo Fiber Coffee Cup
There are a few great places to find deals on these cups. 
Amazon
Amazon is always a great place to start when you're looking for deals on anything. They have a huge selection of bamboo coffee mug from a variety of different brands, and you can usually check some decent discounts online. Plus, if you have Amazon Prime, you'll get free shipping on your purchase! But the retail not have good price.
Overstock
If you're looking for a really good deal on a bamboo fiber mug, Overstock is worth checking out. They often have bamboo coffee cup available at deep discounts, sometimes as much as 50% off! Just be sure to read the product descriptions carefully.
Hui
Huiis a factory specializing in the production of bamboo fiber tableware and can meet the demand for a one-stop service to order the cup in the size or pattern you need. If you need to buy in bulk, you can contact a reliable supplier or manufacturer directly to save costs.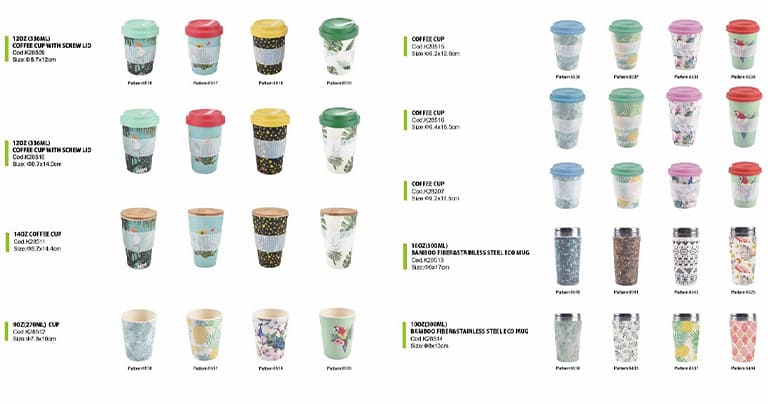 How to Care for Your Bamboo Fiber Mug
Bamboo fiber cup is a great alternative to traditional ceramic or glass cup. They are lightweight and eco-friendly , making them perfect for on-the-go use. Here are a few tips on how to care for your bamboo fiber cup so that it will last for years to come.
Wash Before Use
Before using your bamboo fiber mug, wash it with warm, soapy water. This will remove any residue from the manufacturing process and get rid of any bacteria that may be present. Rinse the mug thoroughly with clean water and dry it with a clean towel.
Avoid the Dishwasher
Although bamboo fiber mugs are dishwasher safe, washing them by hand is always the best option. The harsh detergents and high temperatures of the dishwasher can break down the bamboo fibers over time, causing them to become brittle and fray. If you must wash your mug in the dishwasher, use a gentle cycle and avoid using bleach or other harsh chemicals.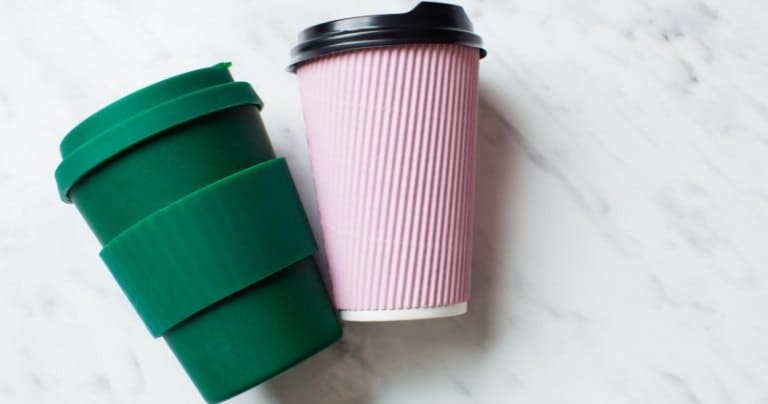 Avoid Extreme Temperatures
Bamboo fiber mugs are microwave safe, but it's best to avoid microwaving them if possible. The high heat of the microwave can cause the bamboo fibers to break down and become brittle. If you do need to reheat something in your mug, do so for short intervals and make sure the liquid isn't too hot before taking a sip. It's also important to avoid putting hot liquids into a cold mug, as this can cause the mug to crack.
Do Not Freeze or Boil
Just like with extreme heat, extreme cold can also damage your bamboo fiber mug. Avoid putting your mug in the freezer or boiling liquids in it, as this can cause the bamboo fibers to break down and become brittle. If you do need to store your mug in the fridge or freezer, make sure it is completely dry first.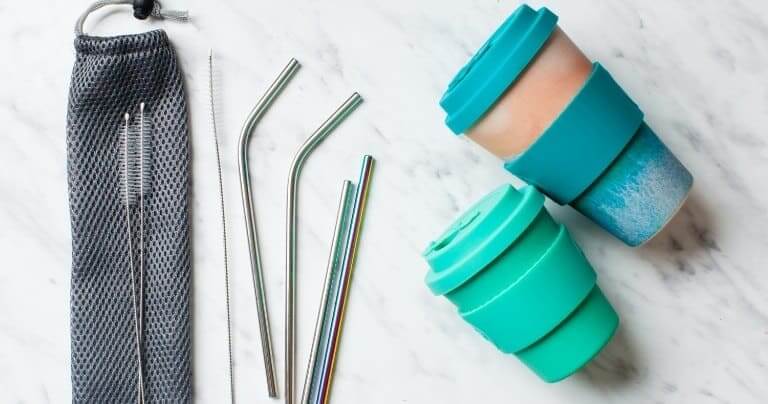 The Pros and Cons of Bamboo Fiber Cups
Bamboo fiber cups are a popular choice for many people because they are eco-friendly and biodegradable. However, there are some things you should know about bamboo fiber mugs before you make a purchase.
The Pros of Bamboo Fiber Cup
One of the biggest reasons is that they are eco-friendly. Bamboo is a sustainable resource, so when you enjoy bamboo fiber coffee mug, you are helping to save the planet. Additionally, they are not as fragile as ceramic cup, so you don't have to worry about them breaking as easily.
Bamboo fier coffee cup can go in the dishwasher, the cup not be hurted and the printed design on the cup will be safety.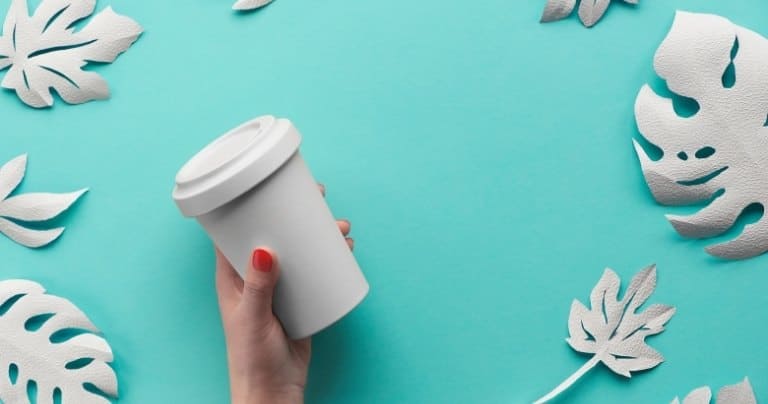 The Cons of Bamboo Fiber Cup
They can retain odors from coffee or tea. So if you like your coffee to taste fresh, you might want to stick with ceramic cup.