Do you love coffee? Do you also love unique and stylish things? If so, then you need to customize your bamboo fiber coffee cup! This is a great way to show off your personality and make your morning cup of joe that much more enjoyable. In this blog post, we will discuss the steps necessary to customize your bamoo coffee cup in a way that is both unique and stylish. Let's get started!
There's something special about a bamboo coffee cup. It just feels good in your hand, and it seems to keep your coffee warmer longer. But what makes them special is that you can customize them! You can choose the color of the band around the top, and even add your message. Whether you want to show off your love for coffee or just let everyone know your name, it's an amazing way to make your cup unique.
It's the perfect mug for your coffee, tea, or hot chocolate. But how do you make it your own? Follow these simple steps to customize your bamboo fiber coffee cup.
Choose the bamboo fiber cup size
The capacity of the cups is commonly 400ML, or 500ML, if you need other special sizes that require customized production, which involves mold making, you should look for a manufacturer of such products, they can produce any size of bamboo coffee mug.
Select the color of the cup
Whether you want to stick with classic black or go for something more colorful, there's a hue for everyone.
Usually, the default color of the bamboo fiber mug is light yellow. If you want to add a little personality to your cup, try choosing a color that represents you. For example, if you're always on the go, try a bright yellow or orange. If you're more laid back, then stick with calming colors like blue or green.
Decorate your mug with a decal
Add some fun and personality to your cup with whatever strikes your fancy! You can find decals online or the supplier-provided design. If you're feeling extra creative, you can even create your decal!
When you confirm well the design, the bamboo coffee cup supplier will make a film to manufacture the paper decal. After completing the production, the factory will hot-stamp the decal on the mug at 180 degrees to complete the personalized mug.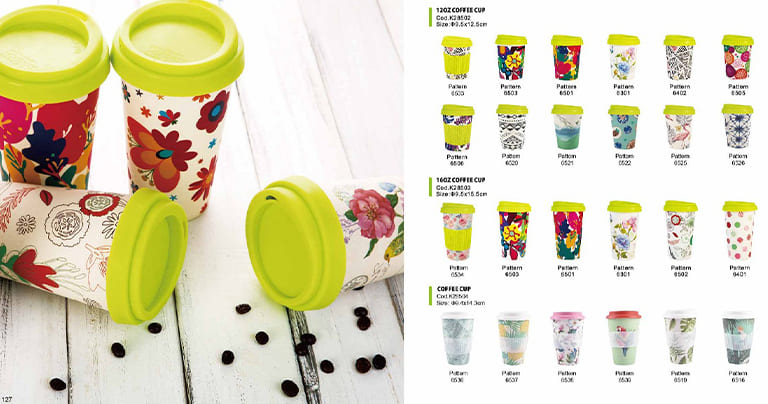 The bamboo coffee mug accessories
Bamboo fiber beverage cups are available in different configurations to meet different customer customization needs, please see the combinations below:
Silicone lid + silicone non-slip shell,
Bamboo lid + silicone non-slip shell
Bamboo fiber cup + stainless steel liner + stainless steel lid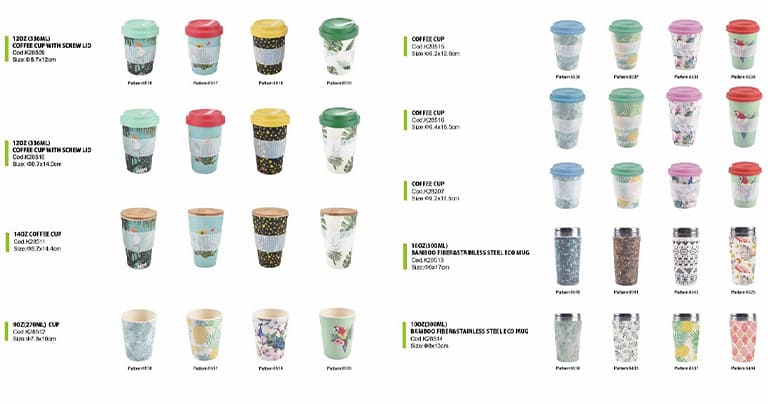 Wholesale the bamboo coffee cup in bulk
If you don't want to retail, just wholesale, then you need to find a reliable supplier and establish a long-term relationship. You can attend trade fairs offline, or online through Google, Bing, Yandex, Yahoo, and other search engines to find a suitable supplier or manufacturer, such as bamboo coffee mug supplier, bamboo coffee cup wholesaler, or others.
Before placing an order, you need the supplier to send samples to confirm the quality of the product, and if the supplier can support customization service, what is the minimum order quantity. Can you provide pre-production samples to confirm the quality before mass production? We need to know the discount for large quantities, production lead time, payment method, etc.
The above is how to customize a bamboo fiber mug and find suppliers step by step, hope it can help your business.