Are you looking for a business opportunity that is both profitable and eco-friendly? If so, then you should consider starting a wholesale business in bamboo fiber kids sets. This type of business is growing in popularity, as more and more parents are looking for ways to provide their children with eco-friendly options. In this blog post, we will discuss the basics of starting a bamboo fiber kids set wholesale business. Keep reading!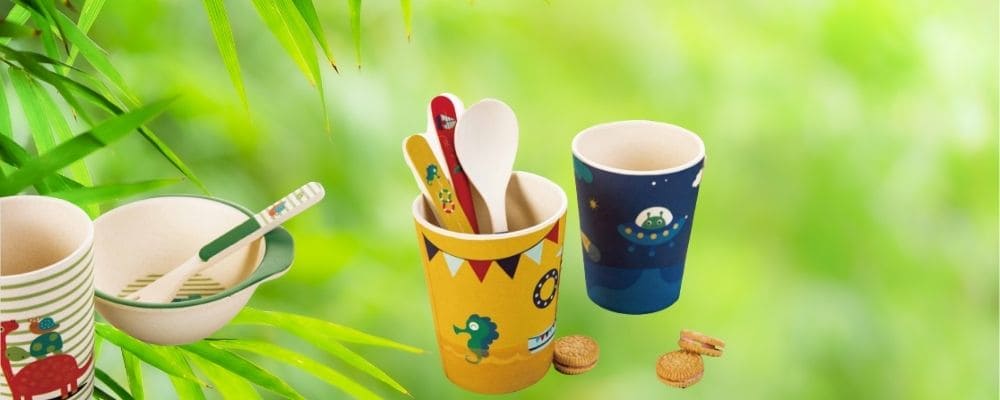 The benefits of bamboo fiber kids set
Bamboo kids set is a new rage when it comes to dishware sets. Bamboo is known to be one of the fastest-growing plants in the world, which makes it a sustainable resource. Bamboo fibers are also stronger than wood fibers and can be used to make a variety of products, including dinnerware sets.
With different colors and designs
The dinnerware set is available in many different colors and designs, making them fun and stylish.
Safer for children
The tableware set is also Hypoallergenic and bacteria-resistant, which makes the bamboo dinnerware set a safer option for kids with allergies or sensitive skin.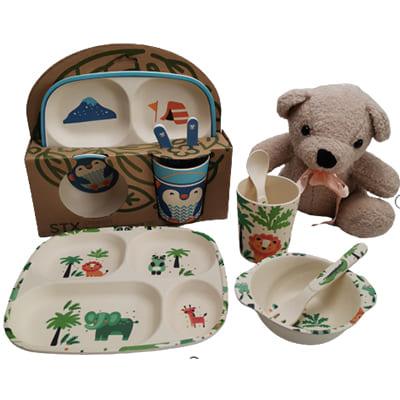 Safe dishwasher use
The dinnerware kids set is also dishwasher-safe and easy to clean, making them a convenient option for busy families. Most importantly, bamboo fiber products are free of harmful chemicals and toxins, making them safe for your family and the environment.
Sturdy and Durable
Making it ideal for kids' dinnerware sets. It's also shatter-resistant, meaning that if a plate or bowl is dropped, it's less likely to break than ceramic or glass dishes. 
Non-Toxic and BPA
These products do not contain any toxic chemicals or BPA.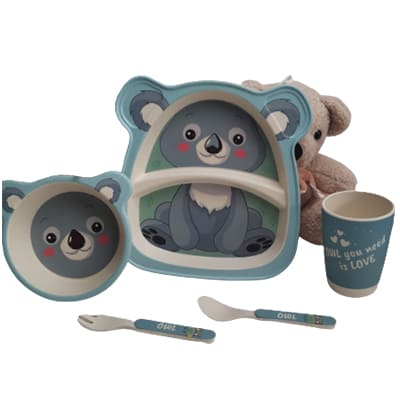 A great gift for Children
They're unique, eco-friendly, and practical. And since bamboo products are becoming more popular, your gift will be sure to stand out from the crowd. 
Summary
The bamboo children's dinnerware set is an excellent choice for those looking for an eco-friendly, durable, and stylish dishware set.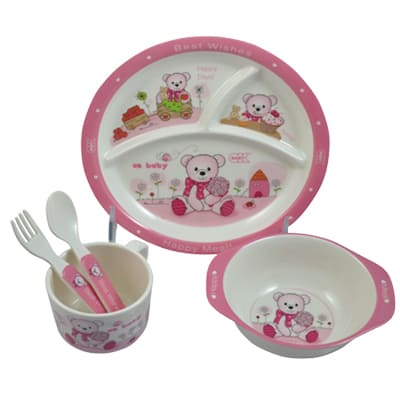 How to get started in the bamboo kids set wholesale business
Selling kids dishware sets wholesale can be a great way to get started in the bamboo fiber business. The dinnerware material is a natural and sustainable resource that is becoming more popular as an alternative to traditional materials like plastic and glass.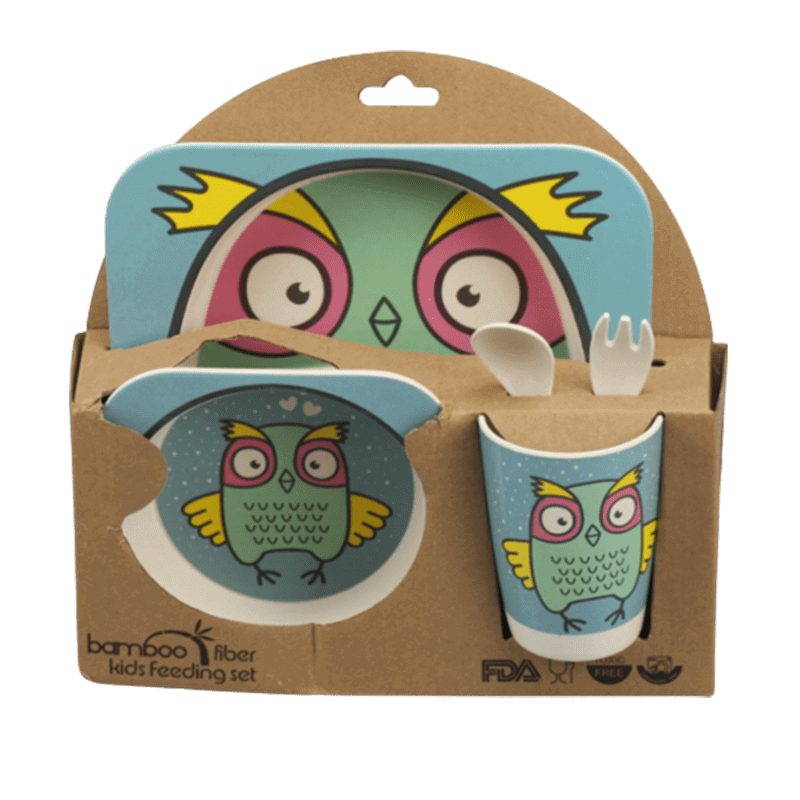 Search for A Reliable Supplier
To get started in the wholesale business, you will need to find a supplier of bamboo fiber products. You can find bamboo fiber product suppliers online or through trade shows and wholesalers.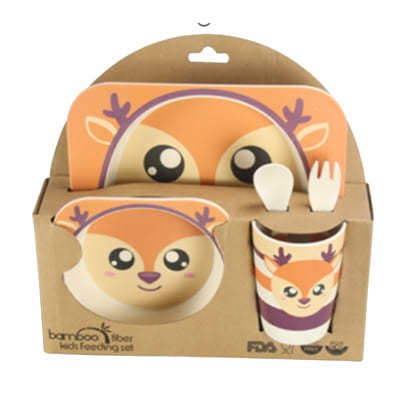 Making Products Price List
Once you have found a supplier, you will need to create a product list and price list.
Create a website or social media
You will also need to create marketing materials, such as a website or brochure. 
Or Facebook, Instagram, youtube, and other social media to promote these products.
Promote bamboo fiber kids' dinnerware
Finally, you will need to find customers for your bamboo products. You can reach out to schools, daycare centers, restaurants, and other businesses that might be interested in purchasing your bamboo dishware set.
Summary
So if you're looking for a new business venture that is sustainable, fun, and profitable, consider starting a bamboo kids set wholesale business!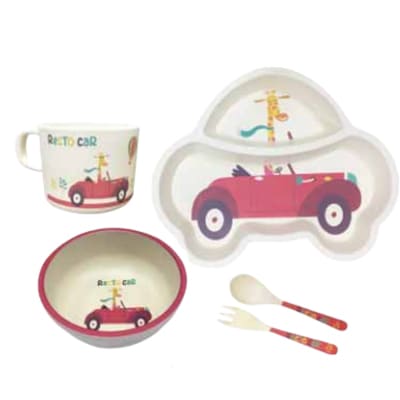 How to find the right supplier for your bamboo kids set business
There are a few things you'll want to keep in mind.
High quality with a lower price
You'll want to find a supplier that's able to provide you with high-quality bamboo fiber at a competitive price.
Nearby you
That's located close to your manufacturing facility, as this will help to reduce shipping costs. Or the supplier's shipping costs are not high.
100% Customization support
This is important if you need to print your design on the products. Online merchants or retailers can't do that, you need to find a factory or wholesaler.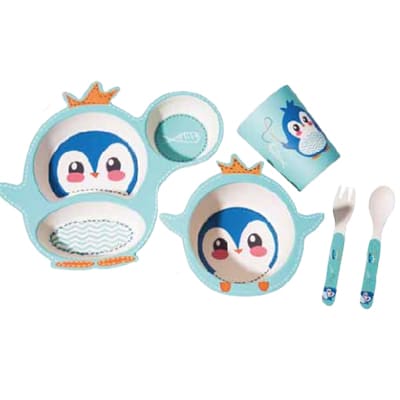 Summary
By keeping these factors in mind, you'll be sure to find the right supplier for your bamboo kids set business.
Tips for marketing your bamboo fiber kids set business
Marketing your dishware set business doesn't have to be difficult. Here are a few tips to get you started:
Get Social
Use social media to reach out to potential customers. Post pictures of your products and use hashtags to get noticed.
Connect with influencers
Identify influencers in your target market and reach out to them. Offer them a free sample of your product in exchange for an honest review.
Go old-school
Don't forget about traditional marketing methods like print ads, flyers, and word-of-mouth.
Be unique
Stand out from the competition by offering something unique, whether it's a new take on an existing product or a completely new invention.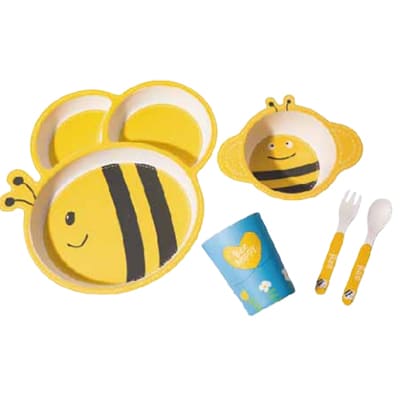 Offer discounts
Everyone loves a good deal. Offer discounts or coupons to customers who purchase from your site.
By following these tips, you'll be well on your way to marketing success.