Do you like to drink out of eco-friendly cups? If so, then you'll love reusable bamboo coffee cups! These unique cups are made from natural bamboo fiber, not only are they environmentally friendly, but they also look great and feel great in your hand. They come in a variety of colors, so you can find the perfect one for your style.
A more eco-friendly way to enjoy your favorite drink – Check out the eco coffee cup! These mugs are made from bamboo fiber, sustainable material, and also biodegradable, which means they can be composted and will not harm the environment. Plus, these cups are dishwasher safe and reusable!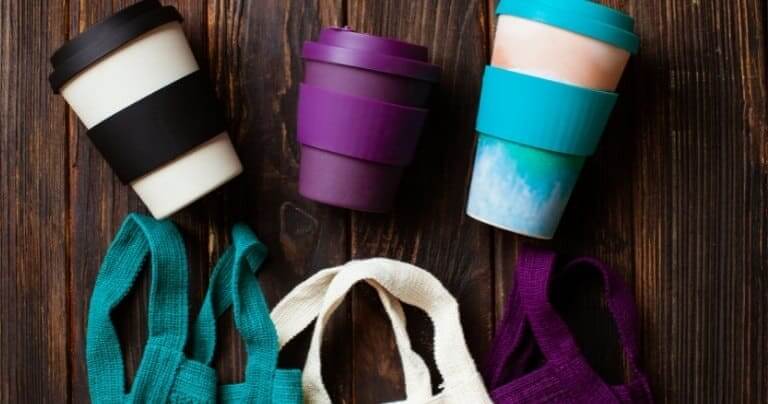 What are bamboo fiber cups and what are they made of?
The reusable bamboo coffee cups are made out of bamboo fiber. Bamboo is grass that grows in tropical and subtropical regions around the world. The plant is very strong and resilient, which makes it perfect for making eco-friendly products like cups!
The fibers from the bamboo plant are used to create a variety of different products, including clothing, paper, and even building materials. However, one of the most popular uses for bamboo fiber is in making eco-friendly tableware, such as cups, trays, plates, fooks & spoons.
These cups are made by taking the bamboo fibers and mixed with A5 food-grade melamine. The mixing ratio is around 30% / 70%.
How do bamboo fiber cups compare to other types of cups?
There are many reasons why bamboo travel mugs are a great alternative to other types of cups on the market today.
First, they are made from a renewable resource, which means they are more environmentally friendly than cups made from non-renewable resources like plastic or paper.
Second, bamboo fiber cups are very sturdy and durable, so they will last longer than most other types of cups. Finally, bamboo fiber mugs are dishwasher safe and reusable, so you can save money in the long run by using them over and over again.
If you're looking for an eco-friendly way to enjoy your favorite drink, then bamboo fiber travel cups are the perfect option!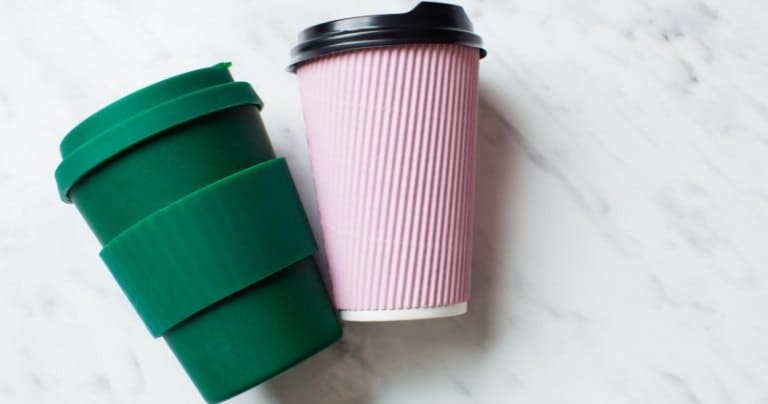 Are our bamboo fiber cups safe to use for hot or cold drinks?
Yes, bamboo fiber cups are safe to use for both hot and cold drinks. The material is very sturdy and will not break down easily, even when exposed to extreme temperatures. However, it is important to note that the cup may become hot to the touch if filled with a hot beverage.
To avoid this, we recommend using a bamboo fiber cup sleeve or coaster when serving hot drinks. This will help insulate the cup and prevent it from becoming too hot to handle.
How do you care for a bamboo fiber mug so that it lasts a long time?
Caring for a bamboo fiber cup is very easy! Simply wash it with soap and water after each use. If you want to extend the life of your cup, we recommend using a mild detergent and avoiding using abrasive scrubbers.
For best results, hand wash your bamboo fiber cup and allow it to air dry. Avoid putting it in the dishwasher as this can cause the material to break down over time.
With proper care, your bamboo fiber cup will last for many years to come!
Where can you buy a bamboo fiber cup and what is the price range for these Cups?
You can purchase a bamboo fiber cup from a variety of different retailers, both online and in brick-and-mortar stores. The price range for these cups is typically between $5 and $10, depending on the size and style of the cup.
If you want to purchase in bulk, then choose a reliable supplier. We suggest that consider Hui Dinnerware, which has a rich manufacturing experience of over 8 years. They offer various bamboo fiber products and even support customization services. Usually, their wholesale price is $1.50 including the lid and silicone sleeve.
So what are you waiting for? Get out there and start enjoying your favorite drinks in eco-friendly bamboo fiber cups! Your taste buds (and the environment) will thank you.
What are some of the pros and cons of using a bamboo fiber cup daily?
There are both pros and cons to using a bamboo fiber mug daily. Some of the pros include that they are environmentally friendly, durable, and reusable. However, some of the cons include that they may become hot to the touch if filled with a hot beverage and that they should be hand washed to extend their life. Overall, reusable bamboo cups are a great option for those looking for an eco-friendly way to enjoy their favorite drinks!